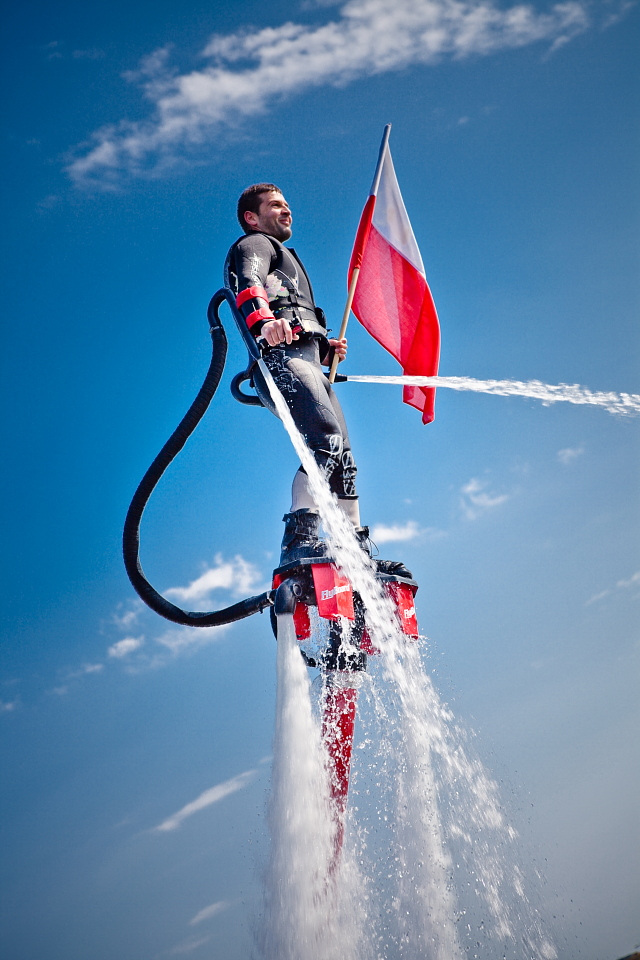 We have been in the world of hydroflight-sports since May 3, 2012. That was the day we organized the first Flyboard show made by Franky Zapata in Sopot.
The greatest value of our company is the group of people that makes it. Together with my wife Ula and my brother Jacek, we have created a team made up of experts in many fields who share love for flyboard.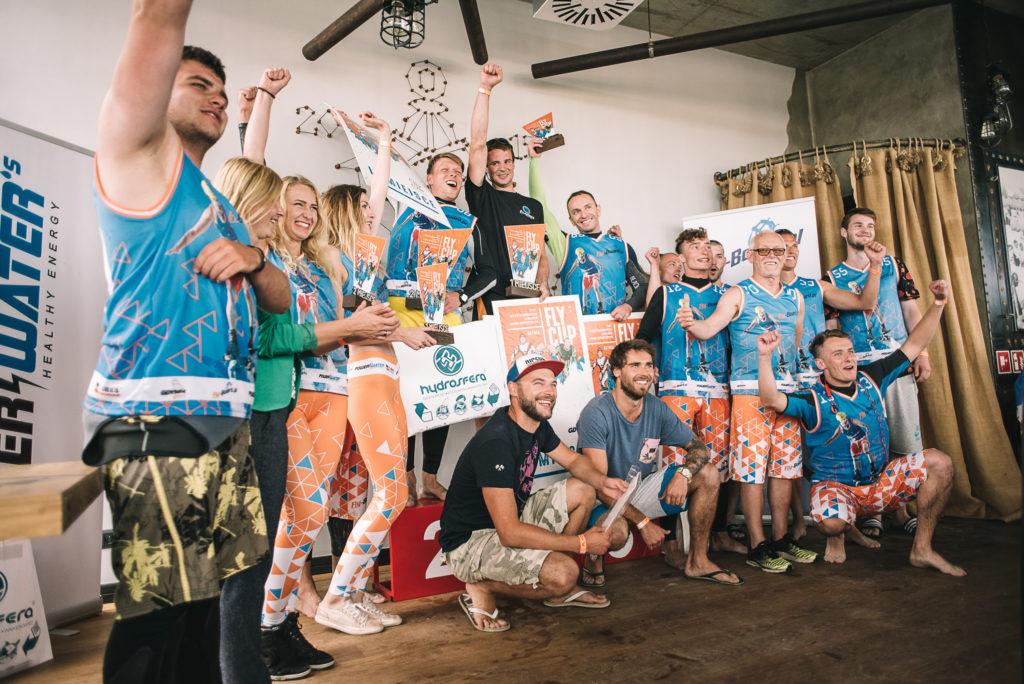 The great coordinated team of people is our greatest value.
Within our team we have creative Przemek, a fireman, who has been involved in the design of our pyrotechnic backpack and who is also a winner of several Flyboard competitions. A large group of professional and award-winning flyboarders such as Artur, Eryk, Kamil who collaborate in our shows and who are our testers. Their role is essential in providing us the necessary feedback for the implementation of new solutions. The special effects engineer Michał, is responsible for the LED suits synchronized with music and fireworks. Mark, probably the oldest flyboarder and mountaineer in the world has great expirience as a hydro-flight sports instructor. This is just a small sample of the members of our group, in which each of them actively participates in the construction of Hydro Sport products and brands.
We strive daily to improve the quality of our services and products. We are constantly working on new solutions to improve the safety and efficiency of motorized water sports machines. In our offer we find products of recognized brands worldwide as well as products of our own manufacture.
We provide security at the highest level
The product of these efforts is the development and creation of the world's first inflatable pontoon JET SKI RIB ™ to protect the driver and the jet ski itself, thus avoiding: damage to the equipment, flips of the jet ski and even cushioning any contact with the jet ski. After more than 100 hours of testing by professionals from all over the world, we are ready to offer a product tested and manufactured in Poland with the highest demands.
We increase flyboard performance
We have optimized the size and shapes of the water outlet rings to achieve a much more dynamic flight. The special profile of the internal ring structure allows greater rotation acceleration. These rings were tested during one of our most outstanding events, the Gdańsk Water Show, the best riders worldwide among which were: Petr Civin, Rodrigo Delgado, Edik Kanevsky. Since then, all of them have opted for regular use.
Visit us and try our products.
We invite you to try our products before buying them. Choose one of our locations from fly-board.pl and book your test flights.
FLY-BOARD.pl is the largest motor water sports center in Central Europe. Among the immense number of satisfied customers are several companies, event agencies and more than 10,000 direct clients. Since 2014, we have been co-organizing the FLYCUP Hydro-Jet Competition series. We invite you to fly from May to October!